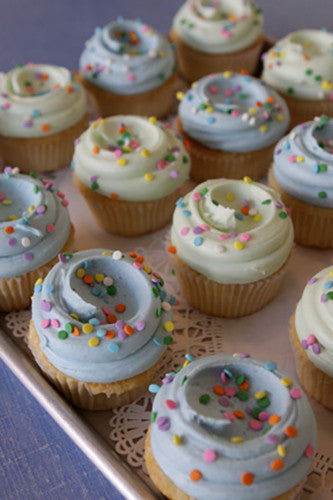 Vanilla Cupcake
$ 4.25
Classic yellow butter cake with a tender-crumbed texture, flavored with pure vanilla extract. Choice of Vanilla or Chocolate Buttercream.
This product is tree nut-free (full allergy info here).

Available in Full-Size or Mini (dozen).
...
Customize our full-size cupcakes with an edible image frosting topper. Minimum of (1) dozen cupcakes per image.
Looking for additional frosting and/or garnish options? Check out our Custom Cupcake!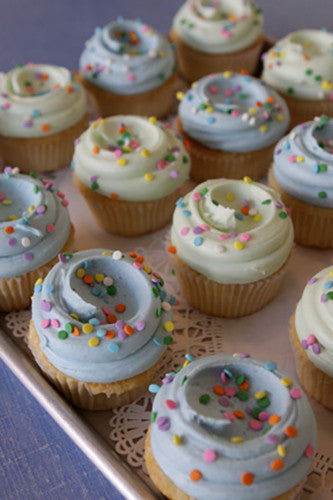 This variant is currently sold out