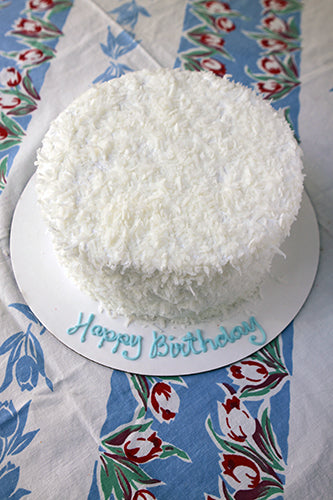 Coconut Cake
$ 60.00
Coconut cake with a tender-crumbed texture, layered with coconut filling. Iced with vanilla buttercream, then fluffed with tender coconut flake.

Due to the garnish on the top of the cake, inscriptions are made on the cake board and NOT on the actual cake (see photo).
Please note that we cannot inscribe on 12" and 1/2 sheet due to the cake board size.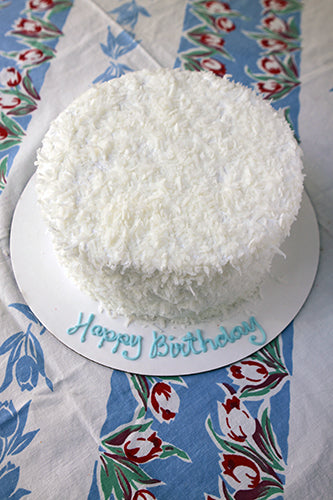 This variant is currently sold out