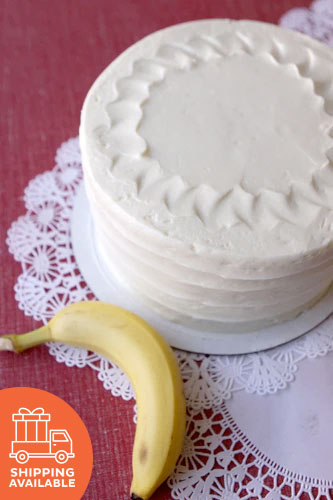 Banana Cake *SHIP*
$ 60.00
Our best-selling cake available for SHIPPING in the contiguous United States.

Reminiscent of banana bread but richer and sweeter; made with fresh bananas and buttermilk and iced with cream cheese frosting.
*Note(s):
Due to the fragile-nature of our cookies, we ship cakes individually (i.e. we cannot ship multiple cakes in the same box).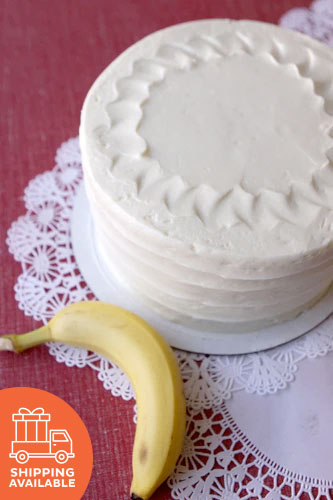 This product is currently sold out.