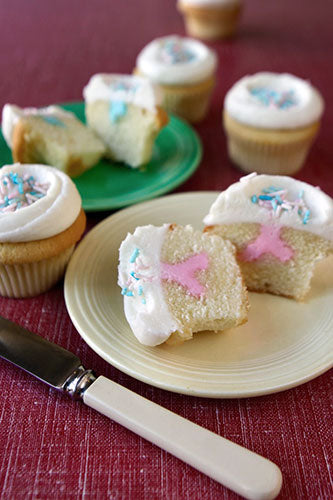 Reveal Cupcake
$ 63.00
A fun way to share the exciting news!
Our classic yellow butter cake flavored with pure vanilla extract.
Outer frosting is white vanilla buttercream. Inside filling, choice of tinted vanilla buttercream. Garnished with coordinating, assorted pastel sprinkles. Garnish style and colors may vary.

Sold by the dozen.
Please select "Unknown" if you / your doctor will email us with results --> orders@billysbakerynyc.com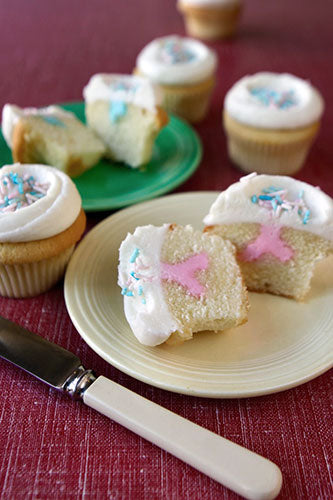 This product is currently sold out.