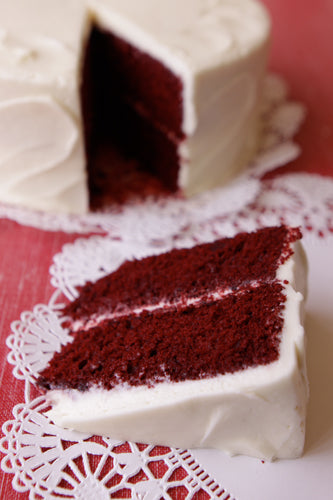 Red Velvet Cake
$ 60.00

A southern classic…a mild cocoa flavor with a bright red color, finished with cream cheese frosting.

Available with a printed, edible image as a simple decoration (+$35).
...

Looking for something a bit more customized? Buttercream decorations are available on our Chocolate Cake, Confetti Cake, Crowd Pleaser Cake and Vanilla Cake, all of which use buttercream frosting. 

Apologies, but we cannot decorate on our cream cheese frosting.
...
6" | serves 4-8
8" | serves 8-12
10" | serves 12-20
12" | serves 20-40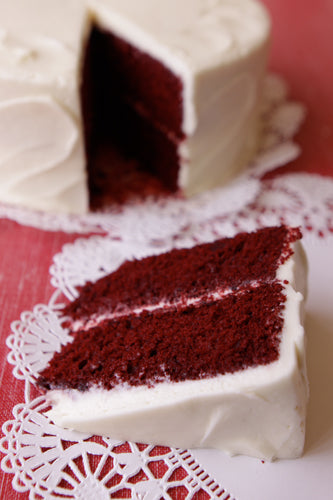 This variant is currently sold out