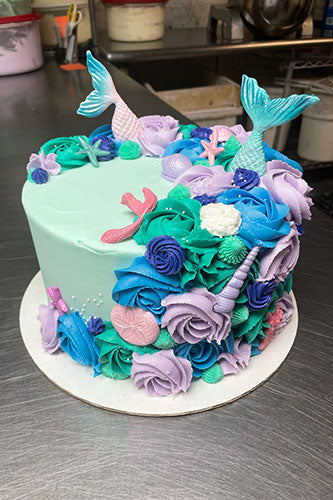 Mermaid Cake
$ 139.00
Create the perfect tidal vibes with our a Mermaid cake!

Decorated with a underwater drift of swirling rosettes*, this magical cake is great for birthday parties and baby showers, alike!  Garnished with icing sugar/fondant shells, starfish and pearls. 

Please note we cannot create custom decorations using cream cheese icing.
*Actual colors used will vary according to decorator preferences, however a general color palette can be noted below.
Inscriptions can be made on the cake board (only) due to the nature of the decoration.
.....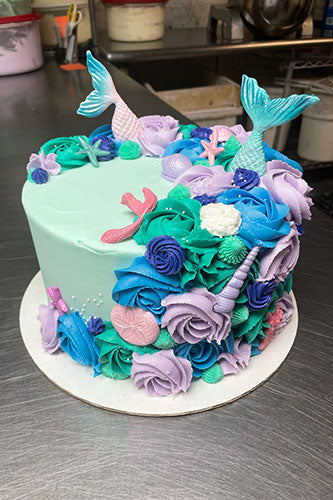 This variant is currently sold out