Gluten Free VEGAN Chocolate Chip Muffin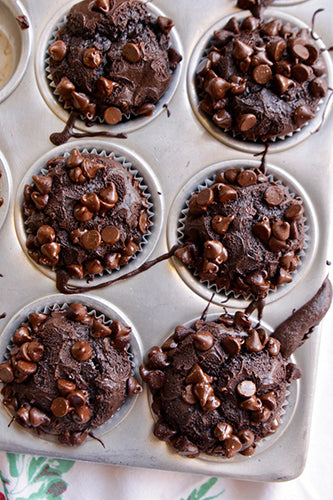 Gluten Free VEGAN Chocolate Chip Muffin
$ 4.25
Gluten-Friendly VEGAN Chocolate Chip Muffin made with NO eggs, NO milk, and NO butter. To top that, we use gluten-free flour, so it's Vegan & Gluten-free! Contains refined sugar.
ALLERGENS: almond milk, and soy lecithin. 
Please be advised that all of our foods are prepared in a common kitchen and Billy's Bakery cannot guarantee that cross-contact will not occur.
As a result, we cannot recommend this for persons with Celiac Disease. Our gluten-friendly offerings are designed for those with minor gluten sensitivities or those who prefer to avoid gluten for nutritional reasons.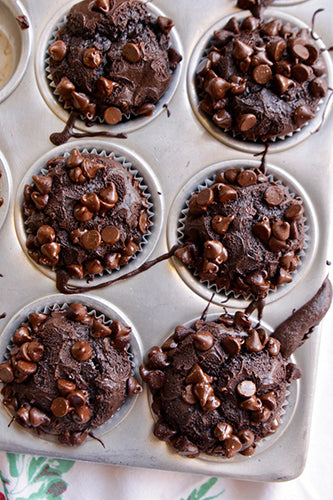 This variant is currently sold out