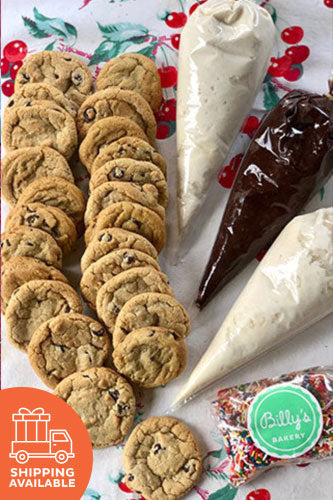 Cookie Sandwich DIY Kit *SHIP*
$ 43.00
Great for holiday parties, corporate events or gifting! 

WHAT'S INCLUDED:
- (12) Fresh-baked cookies (makes 6 sandwiches)

- (1) Piping bag of frosting

- Rainbow sprinkles (Vegan kits do NOT contain sprinkles)

Due to the fragile-nature of our cookies, we ship kits individually (i.e. we cannot ship multiple cakes in the same box).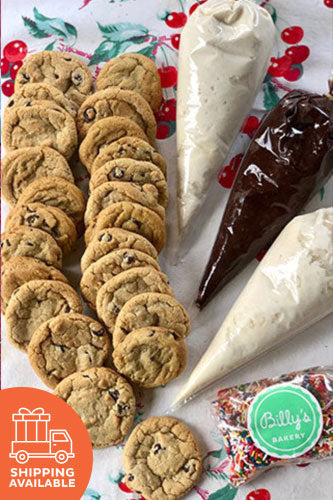 This product is currently sold out.